Top 10 Schools In North Delhi
Being educated, we considered ourselves a valuable source of society. Survey research suggests nearly half of the people accepted education is vital for progressive growth, maximizes the creative skills of the individual, and self-fulfillment as well general development of the society. The Right to Education Act 2009 firsts enacted on 4 August 2009 by the Parliament of India described the modality of free and compulsory education to 6-14 years under the article of Article 21 (A) constitution of India. Despite education, challenges have been prevalent both at the central and state level in India. School Management Committees (SMCs) play a significant role in strengthening governance and participatory democracy in elementary schools which is entirely dependent on the monitoring and functioning of the school system.
To sum up, the provision of activities aimed inclusion of all children and facilitating better career growth of students that is quite dependent on the SMCs and quality management of the school system. Initial schooling has the power to inculcate necessary skills and bring changes in society, and community. Thereby, the selection of appropriate schools is evident for a child's prosperous growth and bright future. This article summarized the top 10 schools in North Delhi to discuss how these school design and deliver better education to young minds.
1. Bal Bharati Public School, Pitampura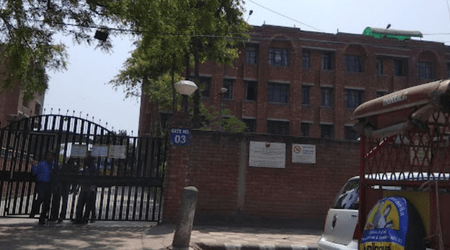 With 5000 schools, and 80,000 students all over India, Bal Bharati Public School ranked 1st in the Times School Survey and is referred to as the brainchild of the Child Education society whose apex was founded in 1944 by the late Lala Hansraj Gupta. The schools follow the curriculum as prescribed by CBSE which serves the student's needs from Nursery to Class XII.
Location: View
Contact No: 011 2702 8600
2. Apeejay School, Pitampura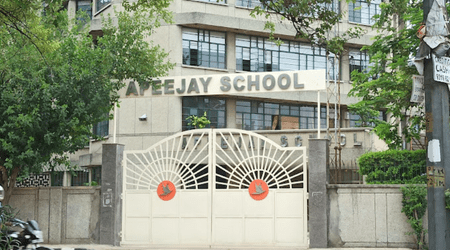 All in all, Apeejay School believes education is the process of continuous acquiring of knowledge, so closely nurtures students' skills by providing an innovative environment. Affiliated with CBSE, the school serves better career opportunities and strong academic background with a plethora of clubs and robust sports infrastructure.
Location: View
Contact No: 011 2701 2615
3. G.D. Goenka Public School, Sector Rohini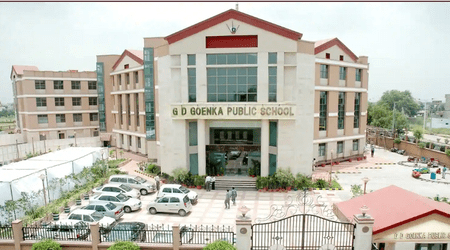 Ranked at 2nd position in the list of Times New Survey, G.D. Goenka Public School is a most sought-after school that has impeccable faculty and endeavors holistic development of children. Discipline throughout each stage of development, and encouragement make the school an ideal platform for mental, social, and spiritual growth.
Location: View
4. Vikas Bharati Public School, Rohini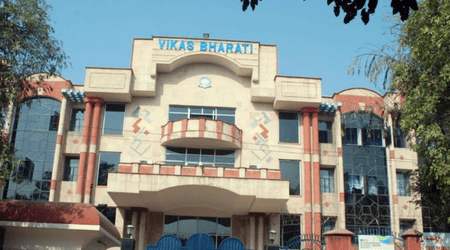 Affiliated by CBSE, at Vikas Bharti Public School learning is fun with the inclusion of excellent sporting facilities and accomplished and competent staff. There are immense activities apart from academics that promotes students' holistic development of children thus students' life doesn't become momentous at all.
Location: View
Contact No: 011 2705 2641
5. Venkateshwar Global School
Ranked in 5th position in the Times School Survey, Venkateshwar Global School is dedicated to building the overall personality of the children. With a skilled, competent faculty, smart classroom, and flexible infrastructure, the school holds EducationWorld Schools of Eminence (SOE) Awards 2021-22.
Location: View
Contact No: 011 2755 5227
6. Aadharshila Vidyapeeth
The school has embedded good motel values and built-in practical knowledge with real-time application of theories. It focuses on the overall development of children by focusing on their needs preparing students to provide a meaningful contribution to society being engaged citizens and inspiring leadership for the world.
Location: View
Contact No: 011 2731 1222
7. Delhi Public School
One of the recognized, popular, and best schools in the Rohini Sector 24, DPS has been nurturing students' ability, creative power, and academic prosperous growth over the last decades. It has lush green, acres of premises full of impeccable infrastructure, cultural society, and sporting facilities.
Location: View
Contact No: 01127933088
8. Mahavir Senior Model School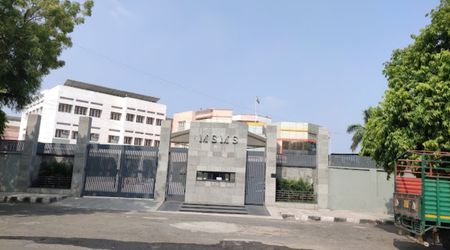 Listed in the Seventh position of the Times New Survey, at Mahavir Senior Model School, learning is fun making the school a silent mantra. It believes education as the foundation for human development, growth, and accelerating modernity implies bringing people together and making a student capable of chasing a bright future. With highly qualified and competent faculty and widespread infrastructure, everything smoothens leading to students' brighter futures.
Location: View
Contact No: 011 2744 4798
9. Montfort School, Ashok Vihar
One of the oldest and most highly recognized, Montfort school is an unaided Christian minority school that is administered by the brothers of St. Gabriel society. With its 50 years of existence, the school keeps on serving students' needs and focuses on making better career opportunities for students. Times New Survey Listed it at the position of 8 because of its impeccable infrastructure, education facilities, and curriculum.
Location: View
Contact No: 011 2713 0841
10. Kulachi Hansraj Model School
Ranked at 10th position By Times School Survey, Kulachi Hansraj established in 1972 spread across three green campuses encompasses tech-savvy classes with fully equipped labs. This is the only school in the list that followed Cambridge International Curriculum accorded by British Testimony. Every day it inspires students to fulfill and aligned, preparing them for ever-changing global employability and entrepreneurship.
Location: View
Contact No: 011 2714 3364
Read also:- Top 10 Schools in South Delhi