From generation to generation, education has changed the world and affected the way people think and live. This is certainly because education equips one to interpret things rightly and gather information in a live scenario. A quality education encompasses the following aspects: technology, learning resources, lecturing, attachments, qualifications, co-curricular activities, and performance awards in the institutions operating management. Over the years, tertiary education has been erupting towards imparting skills and knowledge to learners, thus it is quite evident education one gets has to be of certain quality given the facts that it affects one's decision-making ability to acclimatizes what is being taught and forges a well-rounded, highly skilled employee.
The purpose of this article is to provide an analysis of the current top 10 schools in Jaipur that sees as an important evolution in the nation, exploring new ideas, and expanding the vision and outlooks of the students to see how the world works.
1. Maharani Gayatri Devi Public School, Jaipur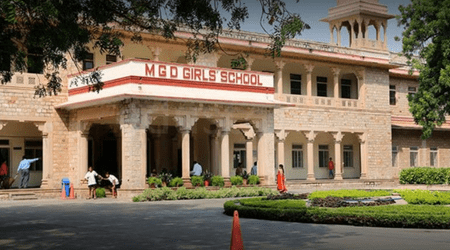 Affiliated by CBSE, founded by Gayatri Devi and Saiwan Singh Bahadur, the school has a great reputation for being the first girls' school spread across 26 acres of royal architecture. 
Location: View
Contact Number: 091166 52634
2. Maharaja Sawai Man Singh Vidyalaya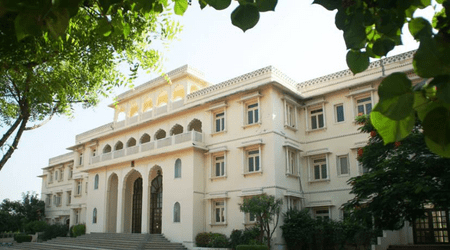 Since its inception in 1984, MSMSV has been recognized and awarded for highly specialized expertise in shaping a perfect environment to learn and grow. They will support students in gaining a better reputation and enhancing their abilities so that they can more easily climb the career ladder. 
Locations: View
Contact Number: 0141 256 0193
3. Neerja Modi School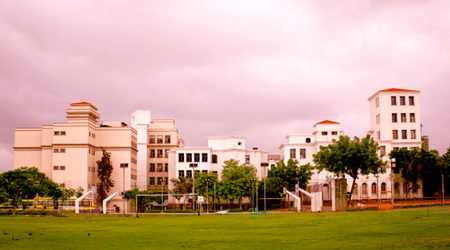 Established in April 2001 Neerja Modi School has a total strength of 4500 students and over 250+ faculty making it a welcoming boarding house with a safe and secure environment. It provided vast opportunities for students to engage in sports having cricket grounds, 400 meters run tracks and a 25-meter lap pool. Each year school sponsors inter-school tournaments and employs environment-friendly practices such as rainwater harvesting, solar powdered structures, and various green practices.
Locations: View
Contact Number: 0141 278 5484
4. Jayshree Periwal International School
Started in April 2002 JPIS is a co-ed cum boa
rding school spread over a premise of 50 acres that is mesmerizing. It is equipped with air-conditioned, smart classrooms, sports facilities, scientific labs, and basic amenities that aim to develop intellectual and decision-making capabilities. The school has affiliated with Cambridge Assessment International Education within the school.
Location: View
Contact Number: 09782744444
5. St Xavier's Senior Secondary School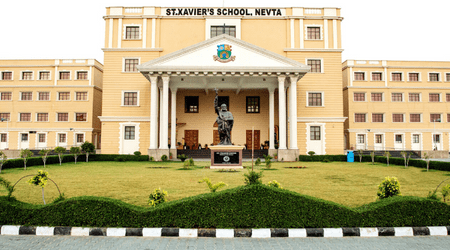 Falls under the 5th position on the Times School new survey, the school has at least 100 of well- qualified and experienced staff members who pay close attention to the overall performance and holistic development of children. Inside the campus Fr. Batson Sports Complex is known for its richness in sports setups, smart audio-visual classroom provides a better ambiance for profitable growth and scientific labs give space for innovation. 
Location: View
Contact Address: 0141 237 2336
6. Maharaja Sawai Bhawani Singh School, Jaipur
Established in 2007 and ranked sixth position at the time's school survey 2022, MSBSS in jagatpur is a top player, currently, assure a comfortable innovative, and created efficient education system meant to nurture the logical, critical, and independent thinking abilities of students. The school has a campus expanded to 15 acres and is progressively involved in organizing curricular activities at a national level.
Location: View
Contact Number: 0141 297 1094
7. Delhi Public School
Founded by Dr Usha Luthra in 2004, DPS is one of the well-recognized day-to-day boarding schools with residential facilities. Spreading in a premised of 15 acres, the school is a part of the prestigious DPS chain, both follow the CBSE curriculum and serve multiple facilities like a multi-purpose hall Gymnasium, cricket playground, equipped medical room & scientific labs, and audio-visual air-conditioned smart classrooms.
Locations: View
Contact Number: 082905 65656
8. Tagore International School 
Ranked under the 8th position in the Times New School Survey in 2022, and holding a rating of 22 as well as AAA+, the TIS is the most popular English medium school that provides stability and increases self-confidence through serving them with prominent facilities for students' holistic development such as audio-visual smart classes, gymnasium, hostel, swimming pools, tennis, volleyball court, skating, cricket playground and so on.
Locations: View
Contact Number: 0141 278 4649
9. Springdale's School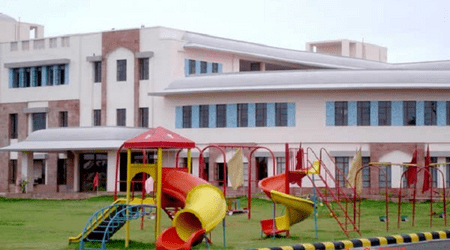 Founded in 2007, Springdale is co-educated English medium school affiliated with CBSE that provides children transportation services including pick-up and drop-off. It facilitates innumerable curricular activities including sports, music, interactive events, and dance that teaches students life skills thus the emphasis on talent and overall student development in a single place.
Locations: View
Contact Number: 0171 401 3354
10. Jayshree Periwal High School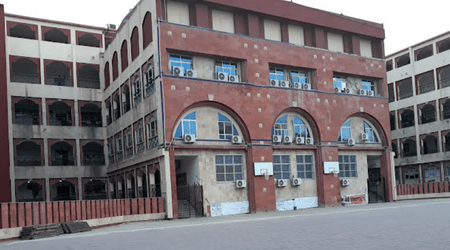 Founded in 2002, and ranked at 10th position in the list of times School survey, 2022, the school encompasses eco-friendly, motivated, culturally diverse, and innovative learning space in a premise of 8 acres, It has more than 2500 students and over100 councils, staff members from overseas who teaches a different wide range of subjects and promotes students until maximum growth attainment
Locations: View
Contact Number: 0141 413 2222